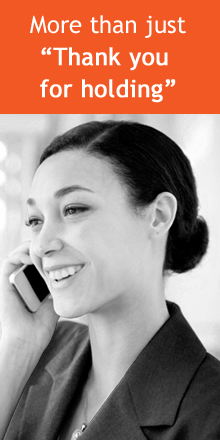 About Us
The management at Sound marketing Concepts (Patrice Ciccone, Guy Ciccone and Steven Avroch) has over 45 years of On Hold Marketing Experience. In that time we have even more conviction in our original premise that handling On Hold Time well has direct impact on Customer satisfaction, Image and represents a unique opportunity to educate and inform your customers. In fact, we are original members of the On Hold Marketing Association-OHMA. This is a national organization dedicated to upholding the quality and standards associated with truly professional On Hold Marketing Programs.
When we first went into the On Hold business our model was to provide not only quality productions but to also provide the account management necessary to keep this important moment between the customer and your client relevant and impactful.
We have never strayed from that mission. Our own expertise in marketing combined with our team of professional writers, engineers and voice talents all work together to create the best On Hold Programming possible for our clients. We have done thousands of productions for businesses as small as a home office business to large fortune 500 companies. Please take the time to look at the independent research done on the effect on customer satisfaction, Image, and the ability to educate customers that to this day motivate us to continue to improve not only our business but the industry as well.